Happy birthday! Leveling up! I'm glad to announce you that Simply by Joy is one year old now! First of all: thank you for checking out this page. Without you, it wouldn't have been possible 🙂 Since Simply by Joy isn't only based on my own stories but also on the stories friends and readers I've invited them to write about their favorite travel destination.
Monique – New Zealand
New Zealand is by far my favourite holiday destination. It's a remarkable country that has it all. New Zealand has something to please almost everyone. You can find some of the most fantastic sceneries. Within a few kilometers, you'll find yourself on the beach or on top of a glacier for some Heli Hiking! Be impressed by volcanoes, thermal landscapes, fjordland and fantastic mountains.
Everywhere you go you'll be surprised by one spectacular view after another. It's a country where you can still wonder about on a beach and run into seals, sea lions or even pinguïns. If all this beauty and quietness gets too much it's also the place to be for thrill seekers. Of course, everybody knows about bungy jumping and rafting, but my personal favourites are Jetboating on the Shotover jet, Heli Hiking on Franz Josef Glacier, and if you love hiking you should definitely not miss the Tongariro Crossing.
For the finest beaches, you should visit The Bay of Islands on the North Island or Abel Tasman National Park on the South Island. And at this last destination, it's also great to combine beautiful walks with canoeing or a ride on one of the fast water taxis. And let's not forget the people. The Kiwi's are super friendly and hospitable. Truly awesome folk.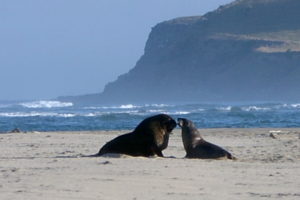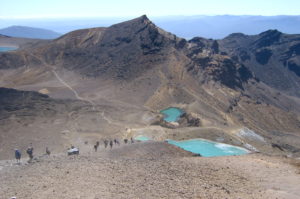 If you want to find out more about this fantastic country, please read more on Monique's blog: www.ontdeknieuwzeeland.blogspot.com or visit her Instagram page @ontdeknz
Amber – Portugal & Tenerife
Hi y'all! I'm Amber, a 19-year-old travel nut from little, rainy Belgium. It's sooo hard for me to choose one ultimate travel destination…. I'm so lucky I've already had the chance to travel to a lot of different places. For instance; this year, 2017, I traveled to four different countries.
I went to Germany (Berlin), Tenerife, Portugal (Lisbon) and Italy (Milan + Venice). I actually love the city life and the beach life… both stole my heart this year. But I think I'm more fond of the beach, certainly during the academic year. I really like to have my holidays quiet and tranquil. This year I visited Portugal and I loved it for its amazing views and peaceful places. We hiked to places without tourists and breathtaking views… it was wonderful, really. Tenerife is my second fav destination. In Tenerife, we hired a car and went to a few hotspots. We made it to El Teide, a volcano surrounded by an amazing national park. Again, Amazing views here. No houses, no animals, only arid nature. I will never ever get tired of these views. I mean… How beautiful can the earth be? I think I'm probably going back next year… yeah, definitely… I'm going back.
Check out Amber's blog the Comfy Creative & Instagram account!
Kyana – New York City
New York City is the love of my life. But why actually? In 2013 I went there for the first time and well… she stole my heart. In February 2018 I'm going back for the fourth time because I have never felt more home somewhere else but in NYC.
My place to be in the city is East Village, Saint Mark's Place to be more precisely. I recommend it to all of you. The atmosphere is amazing and it just feels so different than anywhere else. It offers many piercing/tattoo shops, cafes, vintage stores… The nicest place to have dinner is Little Italy, for sure! It's a downtown neighborhood very close to SoHo and China Town, also two of my all-time favourites.
With the NY-subway you can go from Financial District (Manhattan) to Coney Island (Brooklyn) in about 40 minutes. The city also offers super nice museums, for example the MoMA, the MET, NYC museum, Natural Museum of American History etc… Times Square, Penn Station, Central Park Bryant Park… all those places are incredible and really make me feel at home, although I'm not a New Yorker ( yet 😉 ). I'm always trying to tell people how good NYC has been to me, but it's so hard to put your feelings into words. But anyway, I still think she is the greatest story I've ever told.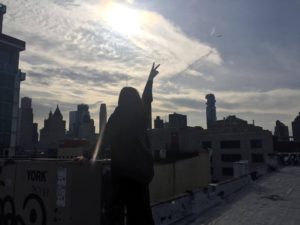 Liked her story? Check out Kyanas pictures on Instagram!
Joyce – Cape Town, South Africa
Cape Town has it all: mountains, beaches, vineyards, colorful neighborhoods, outdoor markets, … For me Cape Town is the most beautiful city on earth, exploring CT is a pure pleasure. It's not only the scenery that is amazing but so is the food (as a real foodie I can only guarantee this 🙂 ). The city has a variety of outdoor activities for the adventure seeker. Hiking up the Lions Head and Table Mountain is a must. Even without hiking, you can enjoy the views thanks to the scenic drive routes through the mountains (such as Chapman's Peak Drive) and the cable car available at Table Mountain. By the way, did I mention Cape Town has a beach full of with penguins?! I think visiting Cape Town should be on everyone's bucket-list.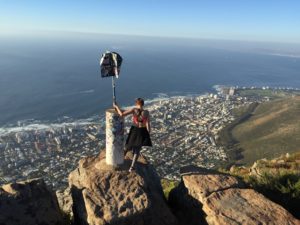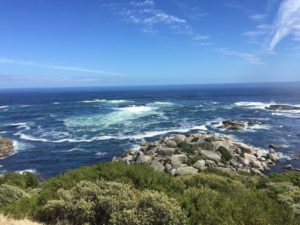 Check out my Instagram page for inspiration!