The fight against injustice is never-ending. As an ambassador of international solidarity, I've decided to use my platform introducing 11.11.11 and its actions. 11.11.11 is a Belgian umbrella organization that bundles many organizations that fight injustice. The ambition is, along with its partner organizations, to make the world a better place and to collectively work towards a fair world without poverty. This may seem like fighting an uphill battle but I'd like to believe that it is not impossible.
This year's campaign is, of course, fully corona-proof while still enjoyable for everyone as the messages of peace are spread on the streets in a form of art. The #Murals4Change slowly pop up everywhere in Flanders. In this article, I've summarized most of the artworks which you may encounter during your Flanders trip.
Lichtervelde – West Flanders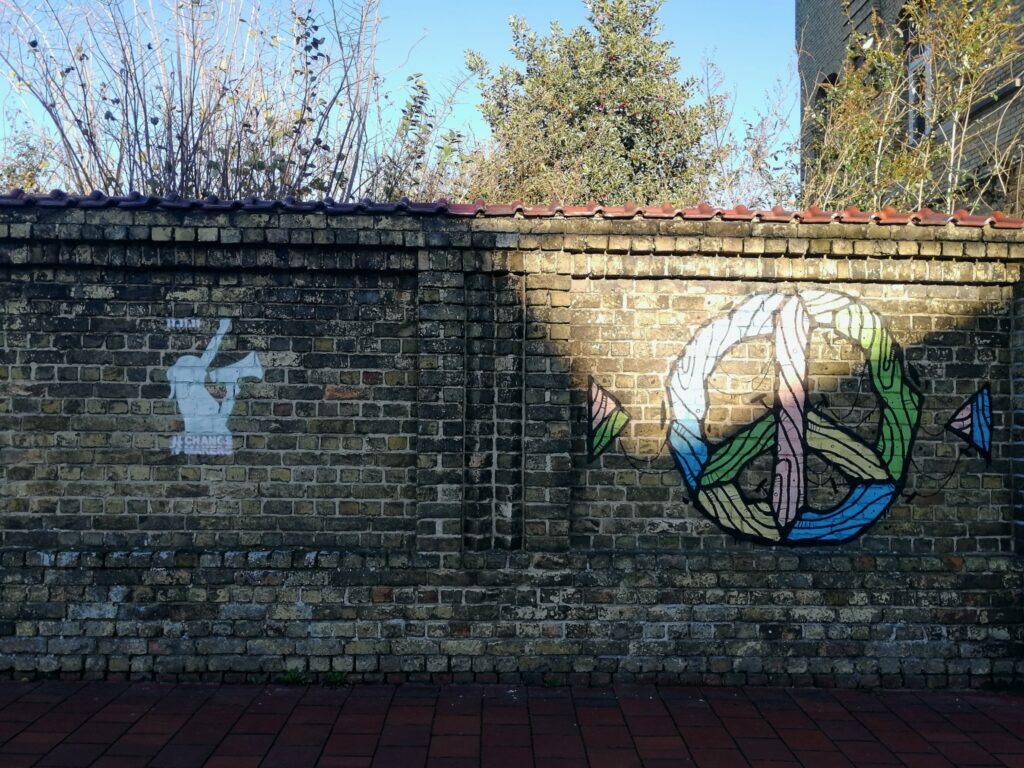 The town of Lichtervelde became a bit more colorful with this Mural4Change. A small gesture, with a deeper meaning. You'll find this message of peace walking towards the town square, along the Marktlaan. Mural created by local artist Bjorn Bossu (aka surroundedbygiants).
Kortemark – West Flanders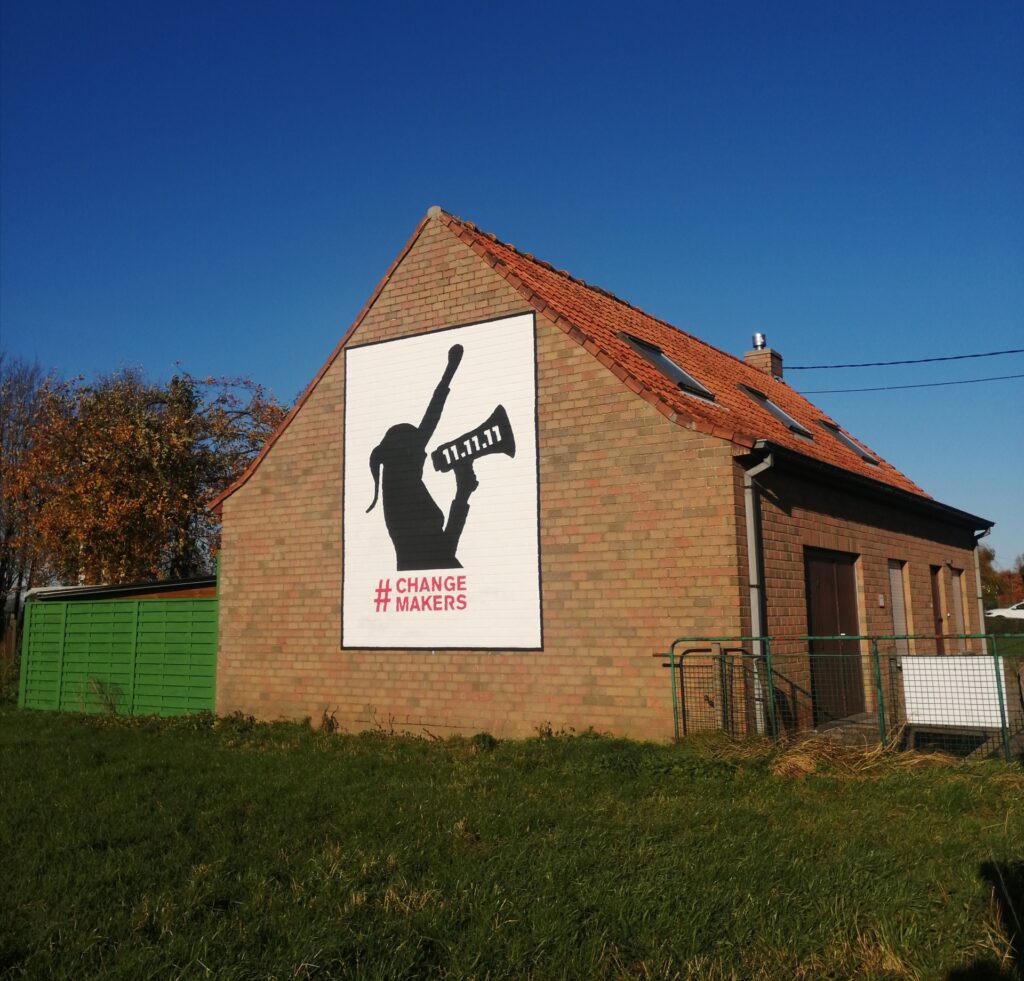 What puts this town on the map? Definitely the mural expressing the fights against injustice. This Mural4Change brightens the fields of Kortemark, thanks to several determined volunteers. The artwork is found at Edewallestraat 71, which is located on the road towards Kortemark center. Make-off:
Roeselare – West Flanders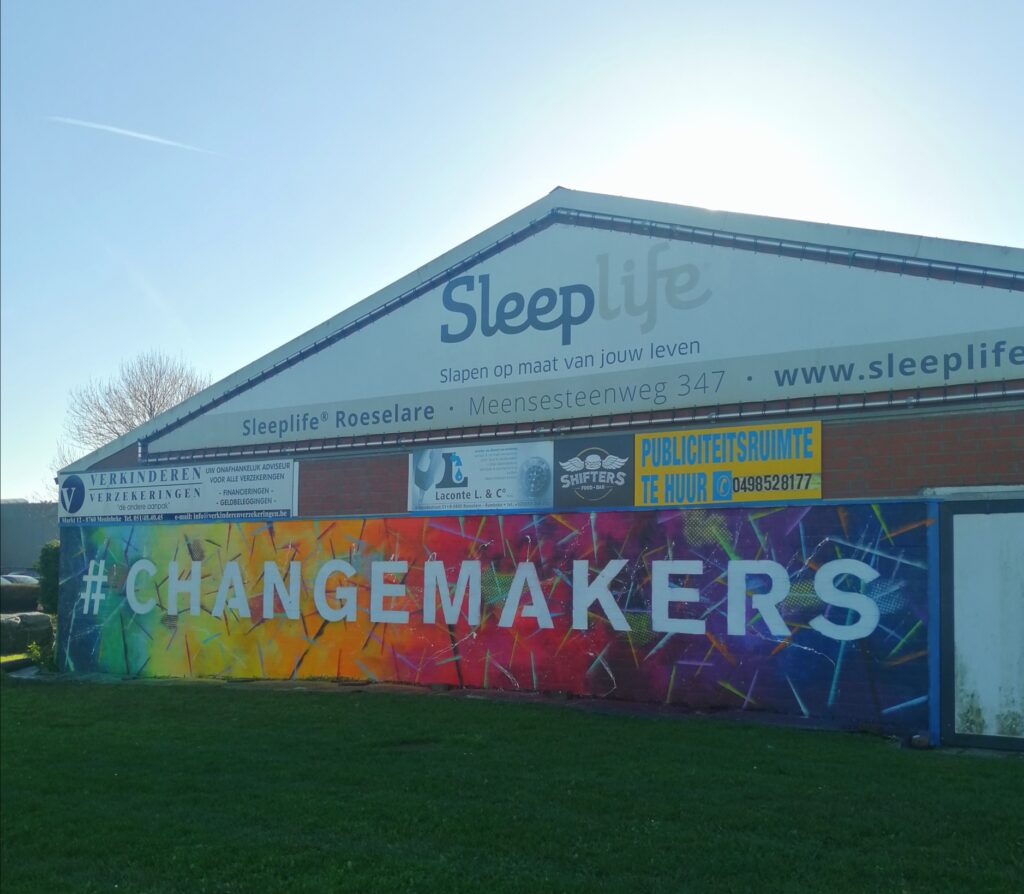 Murals empower the message through art, a beautiful way to express the voices of the changemakers. Located near a busy roundabout, this wall shouts out to the Changemakers all over the world. This colorful message is created by Siva, a local artist who brightens the streets of Roeselare with more of his work.
Kortrijk – West Flanders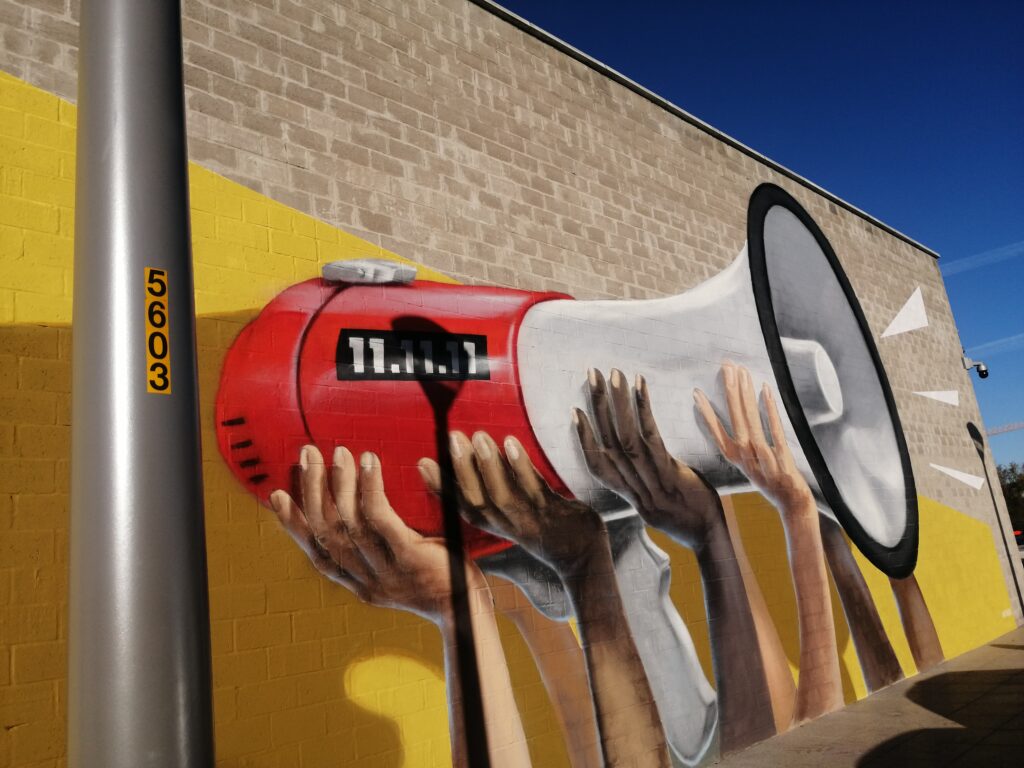 The megaphone is a symbol for giving a chance to speak up for those who need it or those who fight for better conditions for their community. This Mural4Change was created by Toon van Ishoven (aka #artoon), who adorns the streets of Belgium with his magic touch of art. More work by Toon Van Ishoven:
Destelbergen – East Flanders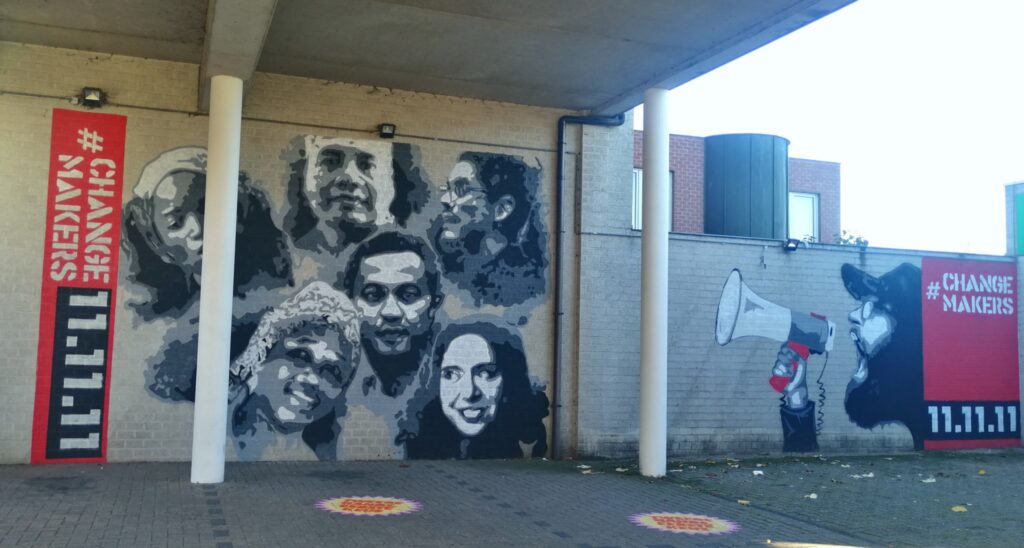 The faces of the changemakers 2020 are now immortalized on the walls of Destelbergen. This Mural4Change was realized by Encq Re Dudder, who you may also know from the Greta Thunberg mural in Brussels, and graffiti artist Yvic Fiers who goes by 'Niemand'. Make-off:
Changemakers 2020
Now, who are those 'changemakers' I keep mentioning? As the word explains itself the changemakers are those who fight for better conditions for their community. They speak up and make the world aware of their situation. Take Athit, for example, who fights for better working conditions at the clothing factories in Cambodia. Or Judith, a strong Congolese woman who comes up for better implementation of women's rights in Congo. Discover more changemakers here.
What can you do?
Plenty of people are out there, spreading the messages of peace. Making the world a better place can be done in many ways, one of them is by supporting organizations such as 11.11.11. You can donate to 11.11.11 through this link, or support the local actions near you!
A special thanks to 11.11.11 and all volunteers for their input in this article. Cheers! 🤩✌️