Personally one of my favorite places in Belgium: the Villers Abbey. As you may see in the pictures, it's not a very 'common abbey' but it remains half-standing by its ruins. Originally the abbey was built in the 12th century and was finally abandoned in 1796. Today, tourists can visit this impressive heritage site in the town Villers-La-Ville, situated between Brussels and Charleroi.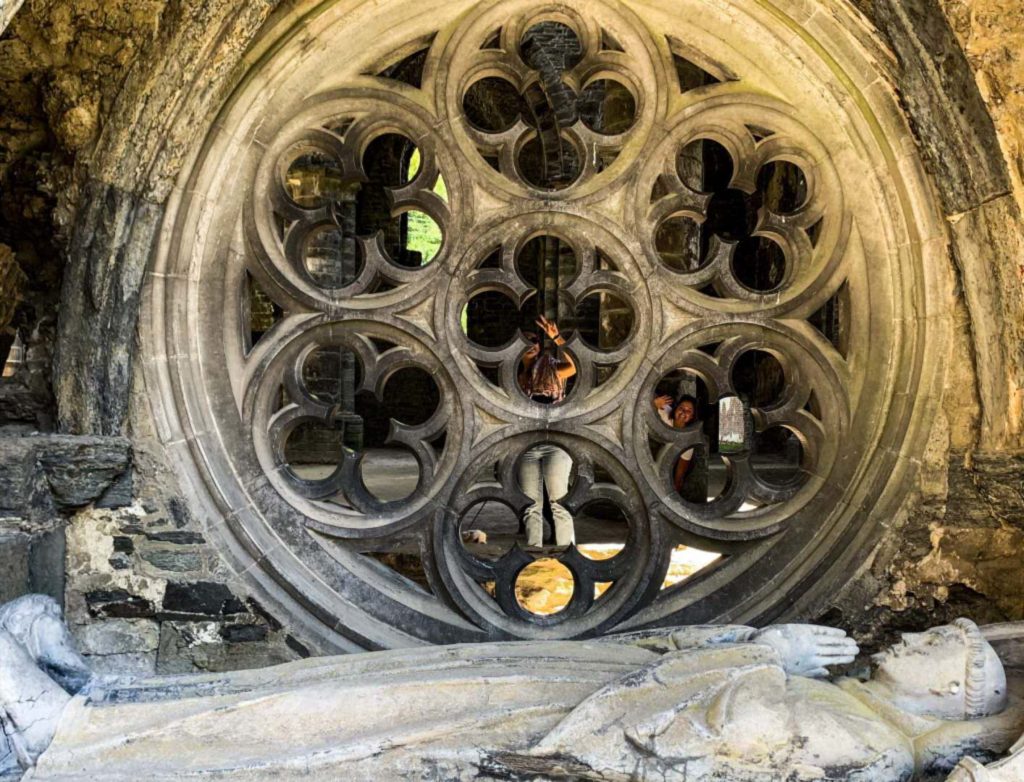 History
The abbey was birthed in 1146 when a small group of 17 monks initiated the establishment. As it grew in both size and wealth, but the French revolution let to its downfall. The abbey experienced all styles: from Gothic to Neoclassical… to destruction. Of course, as we can all agree, the ruins of the abbey along with nature and the hills behind it form a romantic scenery. Well, that's what Victor Hugo thought as well!
Anyway, enough about the past – let's jump into the now.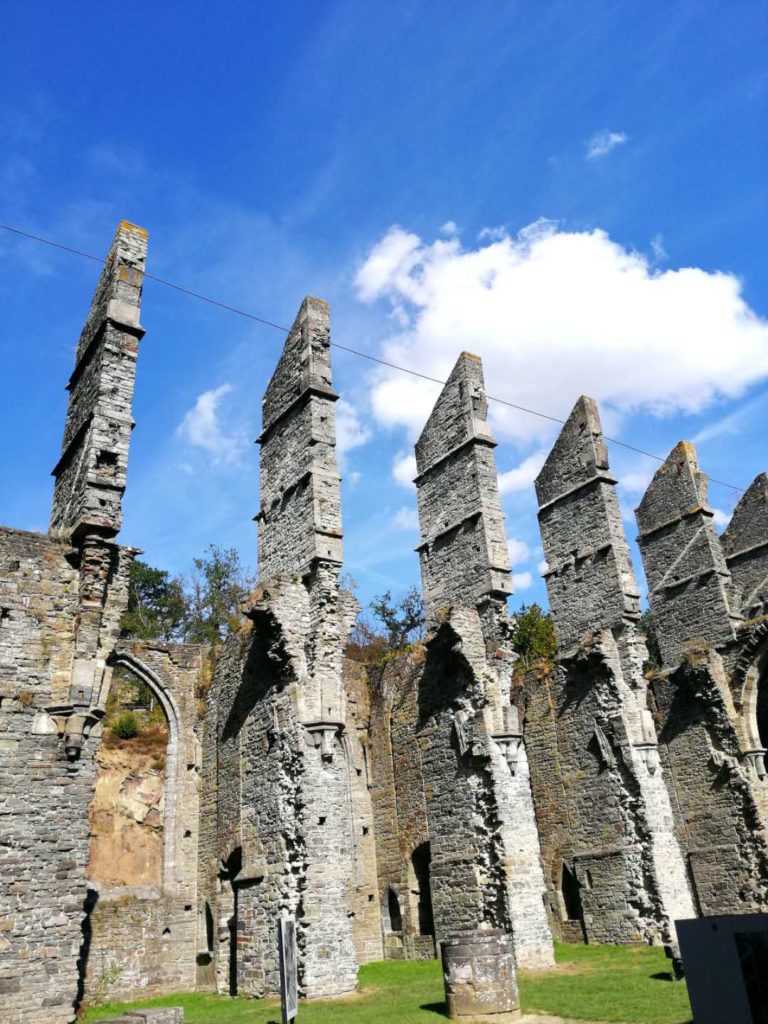 The abbey today
The abbey is easily reachable, both by car (free parking!) and by public transportation (encouraged). Read more here. Tip: take your picnic along and eat it within the walls of the Villers Abbey – Picnic places are provided!
Entrance
Adults pay 8 euros, students pay 7 euros
Time spent inside
You can spend as long as you wish, usually you'd spend about two hours
Opening hours
1st November – 31st March: 10 am – 5 pm
1st April – 31st October: 10 am – 6 pm
Food & Drinks
The establishment offers a bistro at the end of the visit + Picnic allowed
Dogs are allowed too, as long as you keep them on the leash. 🐶
Hiking around the Abbey
This area does not only offer you to see the majestical ruins, but also nature. There are tons of walking routes around the abbey and I tested one of them: a 9,5-kilometer hike in the forest that surrounds the Villers Abbey. My friend found hiking inspiration through the Cirkwi app: not most user-friendly but it has amazing routes available.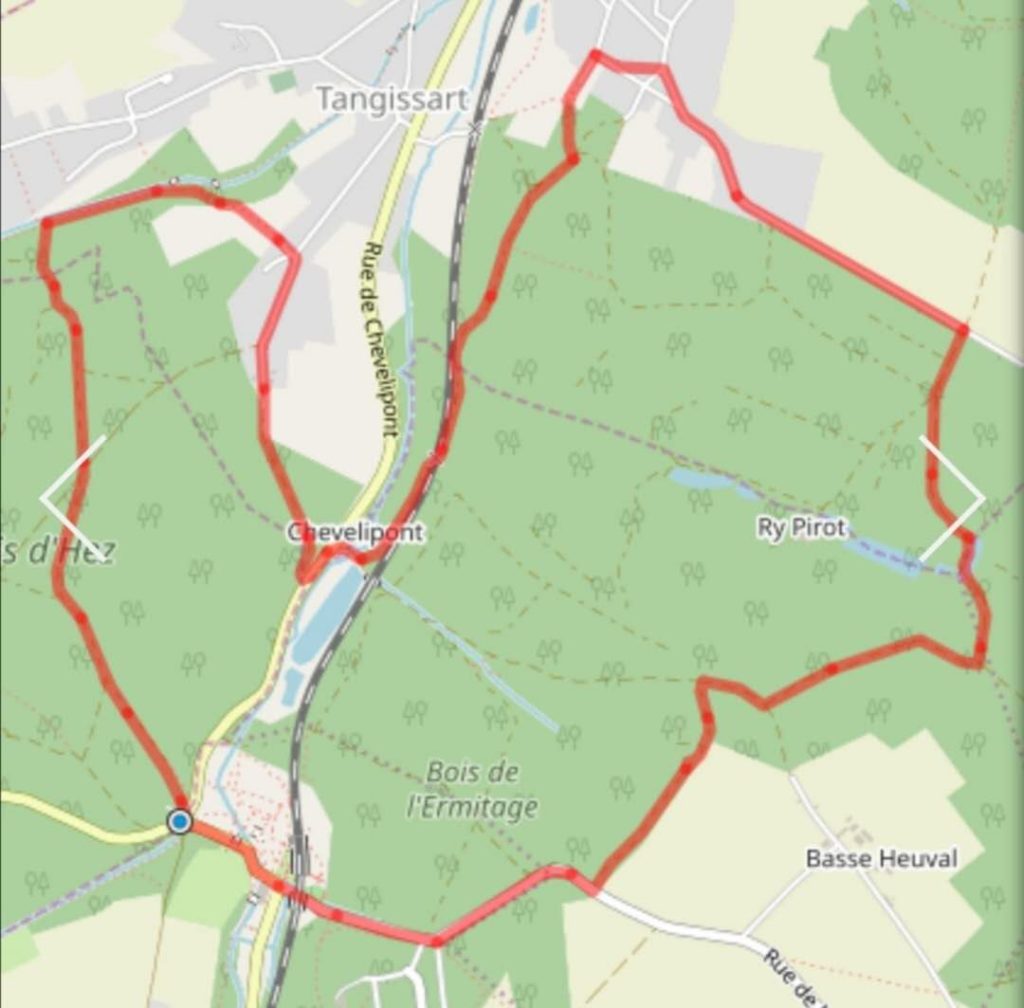 Kind reminder: always stay respectful towards nature & heritage sites. Keep your dog on the leash, don't liter and stay on the path. ✌️
Cheers!