I always thought I needed to cross the border to find challenging hikes, hills, and beautiful nature. Turns out I was wrong. My friend and I recently hiked my (new) favorite path in the Belgian Ardennes, and of course, I want to share this experience with you so you can enjoy this scenic route as well! 🌲
The Nature site 'Le Hérou' offers a challenging hike, beautiful views, and peaceful surroundings. The cherry on the cake is definitely standing on the top of the Rocher du Hérou, being the flank of a long and unique rock formation found at the meanders of the Ourthe. Hike up and you will be rewarded with wonderful landscapes. The park is located in Houffalize, which is not too far from other recommendable nature spots (Nisramont for example).
You can make the hike as long as you please, starting from the parking lot right next to the viewpoint or basically anywhere else. As we traveled by van we had decided to park right next to the church of Nardin. There, we walked our way down till we reached the Ourthe. Note: the time we visited was a very dry period for Belgium. Make sure to wear waterproof shoes/clothes and be aware of slippery roads.
We ended up hiking about 8 km, with lots of steep hills to cover. Lotte and I didn't really have a plan for our hike, but once we did learn that the blue-wavy signs direct you to Rocher du Hérou.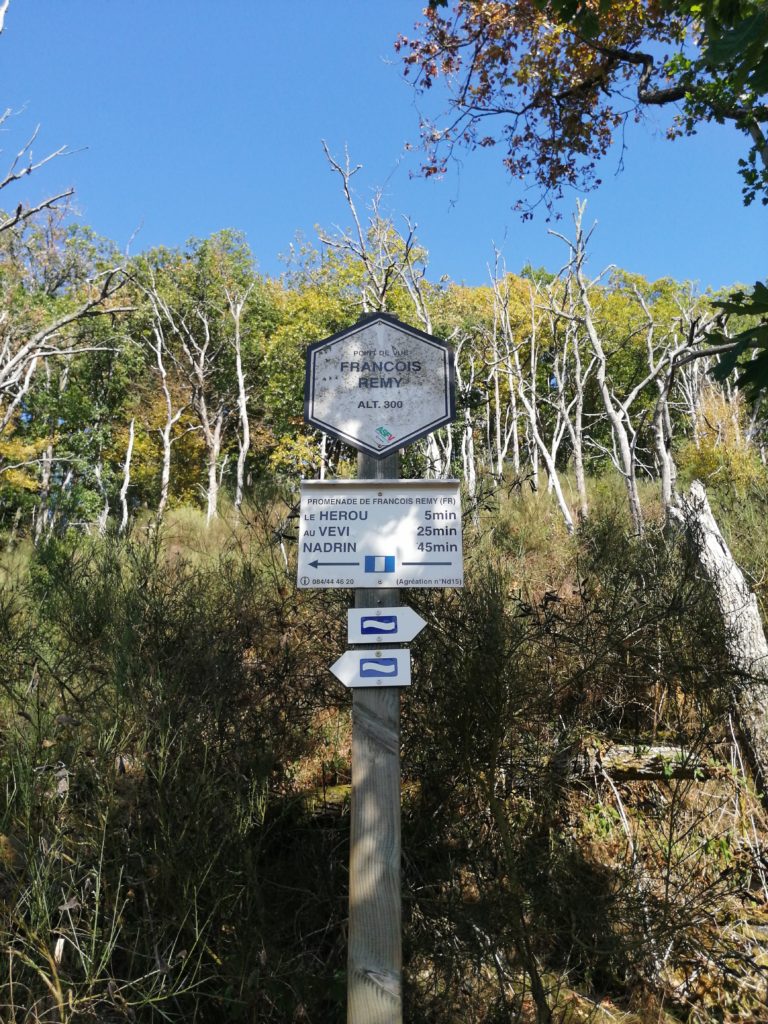 The area is known for its nature and the challenges that it brings along. But also, of course, for the beautiful views. Be aware that this hike might be challenging so take it slow and be careful. Hiking is not racing, of course. Also, make sure to bring enough refreshments. Further… just enjoy nature and take it all in!
| | |
| --- | --- |
| Getting there | I advise you to park near the park, or somewhere closeby like Nadrin. Unfortunately, getting there by public transportation is more challenging. There is no train station nearby, but a bus might take you to the town of Nadrin. |
| Budget | Entering the park is free. |
| Time & distance | There are countless hikes to and from the Rocher Hérou. You may make your trip as long as you please. |
| Bring along | Enough water and waterproof hiking shoes. |
It's not only the Rocher du Hérou that makes the hike a must-do, but it's also the other viewpoints and beautiful sites.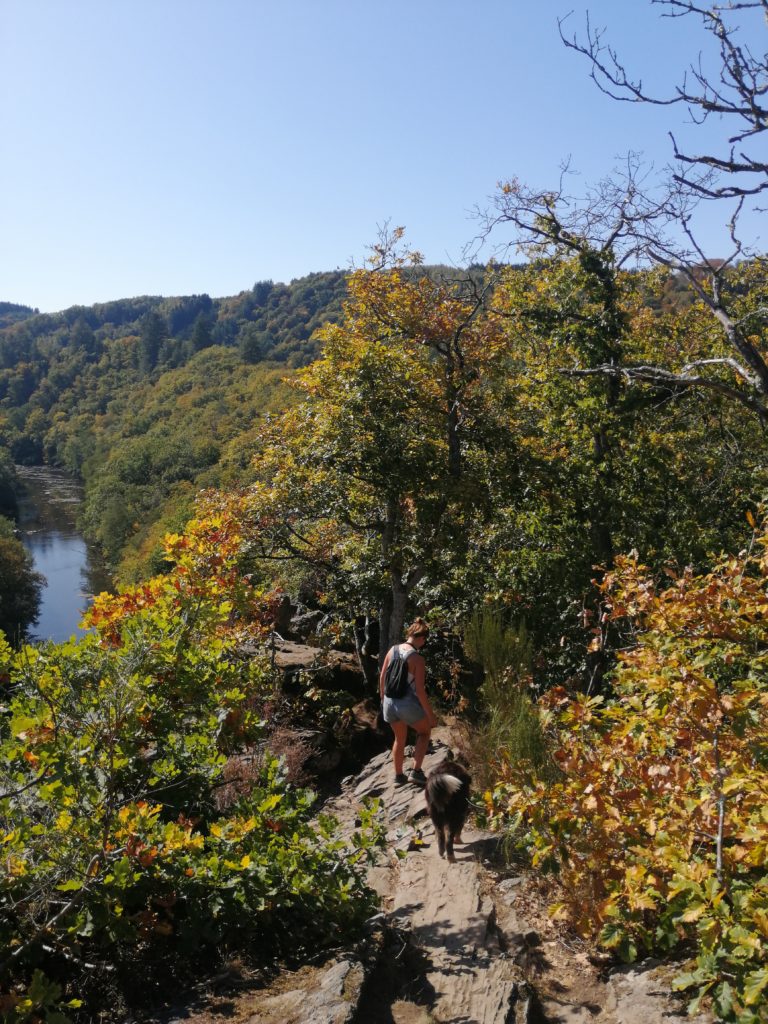 There you go, some inspiration for your next trip to Belgium! 🇧🇪 Kind reminder: always stay respectful towards nature & heritage sites. Keep your dog on the leash, don't litter, and stay on the path. ✌️ Cheers.