Valparaiso is a famous port town near Santiago; it's vibrant, charming, picturesque, and all of the good adjectives one can think of. However, sometimes it can be nice to get out of the hustle and the bustle by escaping to nature. This blog post serves as a guide to Salto del Agua, which is located about 40 minutes from Valparaiso. And the best thing is… it's completely free! FYI, Salto Del Agua is a waterfall 😉
How to get there?
You can take a micro/bus towards Curauma. From the Sotomayor square, you could take bus number 001, 002 and 901 (or you can check the number of the busses through Google Maps). Try to follow your actual location on your online maps, or ask the bus driver to let you know when you get to Avenida Curauma Norte. Once at the town of Curauma, get off at the (only and) big roundabout. From there on, you can walk towards the park and start your journey.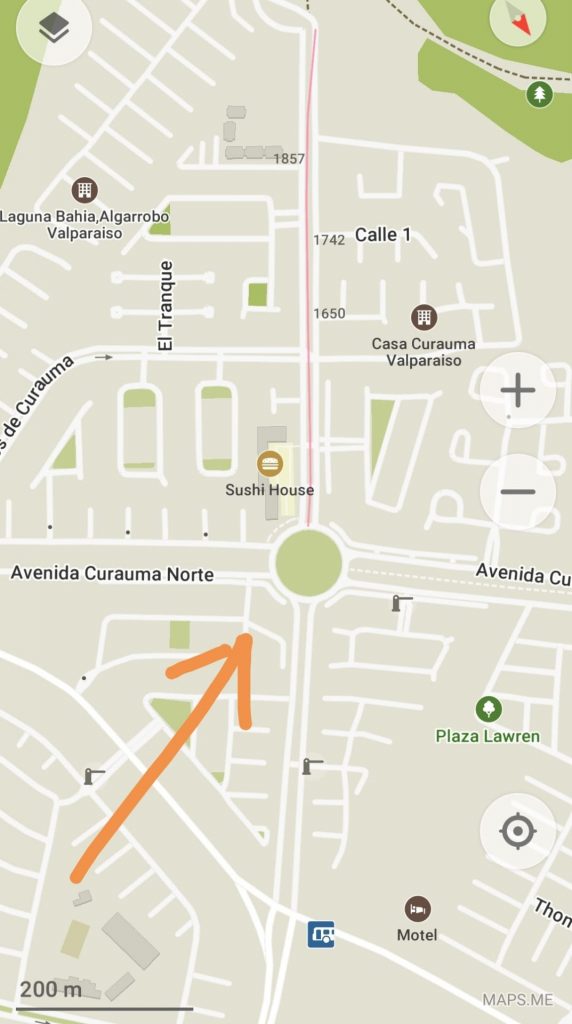 Depending on your arrival time you could decide to walk along the lake and then walk towards the waterfall, or immediately head there. I'd recommend you to download MAPS.ME application on your smartphone. The application clearly shows you the possible paths within the park. The waterfall is named 'Salto Del Agua'.
Once you've reached the viewpoint of the waterfall, you'll be able to hike down. I'd like to make it very clear that it's not the easiest hike, it's very steep and slippery, full of rocks and tree roots. Also, the way up is a serious challenge as you'll have to be able to climb over the big rocks again. I used the roots of the trees to help to pull myself up. It's heavy but it's worth it! Consider it as a small adventure. I don't recommend this hike for people who do not feel fit. It's also perfectly possible to enjoy the landscape from the viewpoint, without hiking down.
In order to get back to Valparaiso, you'll have to head back to the main road and the roundabout. There, you can take several buses back. Just check with the driver.
Budget:
+/- 1000 CLP to pay for the bus
… that's it 😉 there is no entrance fee for the park
Tips:
Bring enough water & lunch/snacks.
Leave on time from Valparaiso (approx. 10 am).
Walk through the park towards viewpoint: easy.
Hike from viewpoint towards the base of the waterfall: hard (wear suitable clothes: walking shoes, comfortable pants, …). Avoid hiking alone.
If you're planning beforehand: don't pay for a tour, you can perfectly do it without a guide!
Safe travels! Love, Joyce
Liked it? Pin it for later!